Endodontics is a dental specialty that you don't want to spend time searching for when you need the service. Luckily, for an endodontist Frankfort IL, residents can trust you have Southwest Endodontics. Our Orland Park location serves the communities in the surrounding area, including Frankfort, with adult and pediatric endodontic care. Make us your go-to endodontics practice when you need tooth pain or traumatic injury care.
Things to Do Around Frankfort IL
Frankfort, IL, offers residents family-friendly fun all year long, which makes it a preferred site for families and those planning to have families move to. At Southwest Endodontics, we love the ability to jump onto a bike trail or enjoy community activities quickly. Frankfort is close enough for our staff at our Orland Park location to enjoy, while our office is nearby for Frankfort locals to get endodontic care without driving far. Below are some more of the things we love about Frankfort.
KidsWork Children's Museum
If you have kids, you must bring them at least once to the two-story KidsWork Children's Museum in Frankfort. This place is a safe, colorful location for your young kids to learn and have fun. They'll stretch their imaginations with exhibits that let them pretend to shop at a grocery market, be a vet, dig for dinosaurs, and much more.
Old Plank Bike Trail Path
Whether you have kids or not, you can still enjoy the Old Plank Bike Trail, which takes you across 22 miles of trails through the area. Your journey may take you across the path of a bald eagle, heron, pelican, or egret, all of which have been seen along this path. For exercise, fresh air, or connecting with nature, the Old Plank Bike Trail Path meets the needs of many in Frankfort and the surrounding towns it passes through.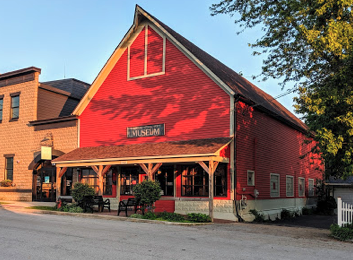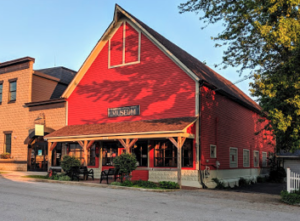 Frankfort Area Historical Society Museum
Knowing the history of where you live gives you a better appreciation for the growth of the area. Check out the Frankfort Area Historical Society Museum to learn more about this town and the history of the area. This free museum strives to build an interest in local history by building connections to the human past. Check out the artifacts, learn about your town, or volunteer your time, to get the most out of the experience at this museum.
Southwest Endodontics for When You Need an Endodontist Frankfort IL Locals Love
Just as families love living in Frankfort with the numerous amenities for young and old, they also enjoy coming to our practice at Southwest Endodontics. We offer pain-free endodontic treatment. You have nothing standing in your way of getting the care you need for saving your natural teeth. Learn more about how we excel in our field by finding out about our treatments and endodontists.
Our Endodontic Treatments
Endodontic treatments correct the problems with the tooth's pulp. Anything that causes damage to the pulp or exposes it to the outside may require endodontic care. For example, you'll need an endodontist to treat cracked teeth or traumatic tooth injuries. Additionally, many people require endodontic treatment for deep decay, which is a common cause of needing root canal therapy.
At Southwest Endodontics, we provide our patients with the following treatments, all delivered in a soothing, pain-free environment:
Cracked teeth treatment
Endodontic retreatment
Apicoectomy (endodontic surgery)
Traumatic tooth injury treatment
By delivering endodontic treatment to our patients, we help them to avoid losing teeth due to extractions or severe pulp damage. Find out if we can help you keep your smile by connecting with us at Southwest Endodontics.
About Our Team of Endodontists
When you want an endodontist in the Frankfort area, you need to know that you will visit a proven professional in the field. All our doctors at Southwest Endodontics have exceptional credentials, including two who hold the highest academic achievement in the field, Diplomate of the American Board of Endodontics.
Drs. Miller and Damas hold this distinction. Dr. Iampaglia also excels in the field with her previous research on root dentin biomodification. Plus, she can communicate with patients in Portuguese, English, and Spanish.
All our doctors are highly qualified and have years of experience working as dentists and endodontists. Let them help you to save your teeth with pain-free endodontic treatment.
Reach Out to Southwest Endodontics for Pain-Free Treatment That Saves Teeth
Save your teeth by choosing endodontic care instead of extraction. You'll save your teeth without discomfort with our pain-free care at Southwest Endodontics. Contact our Orland Park location to schedule an appointment if you have tooth pain, a dental recommendation for endodontic care, or experience a traumatic tooth injury. You make the right move when you choose our exceptional care close to your Frankfort home. When you visit, you'll discover for yourself why people come to know us as an endodontist Frankfort IL, residents trust.