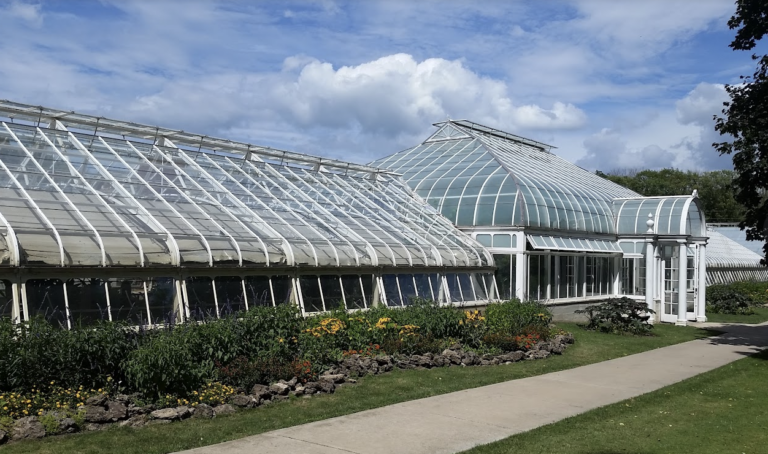 You don't have to travel far from your home in New Lenox to find a great endodontist. The Orland Park location of Southwest Endodontics is only a few minutes away. You'll get outstanding care and endodontic services that can help save your teeth.
With its location to the southwest of Chicago, New Lenox offers residents access via a short drive to big-city conveniences, such as medical specialists and world-class museums, without the pollution, noise, or local traffic of living in an urban area. If you live in New Lenox, you might become accustomed to finding specialty services in Chicago, but if you need an endodontist, you'll find out much closer to home at Southwest Endodontics' Orland Park location.
Great Things to Enjoy Around New Lenox
New Lenox offers multiple ways to connect with your friends and neighbors. Don't miss the village's many events in the Village Commons. During the summer, the community comes out for events that include movie nights, a silent roller disco, a food-tasting event, live music, festivals, and much more. Whether you have a family, are single, or have a significant other, you'll find numerous events to keep you active without leaving New Lenox.
While living in New Lenox gives you a chance to have an active social life, you still need to also think about professional services, including where to go for endodontic care.
Professional Endodontists Near New Lenox, IL at Southwest Endodontics
At Southwest Endodontics, our doctors offer specialty endodontic services, including root canals, endodontic surgery, care for traumatic tooth injuries, and pediatric endodontics. Our use of the latest tools, with our endodontists' proven knowledge and skills, ensures that our patients have high-quality care from a practice where everyone feels like family.
Our endodontic practice at Orland Park ensures everyone in New Lenox has a convenient endodontist nearby. Come and see us if you experience persistent tooth pain, a cracked tooth, have a traumatic tooth injury, or need endodontic care for your kids.
Meet Our Professional Team of Endodontists
Our entire team of doctors has the thorough education required of endodontists. First, endodontists must become dentists. Then, they go through another two to three years to learn their specialties. During the endodontics specialization part of their education, our doctors learned how to operate on the minuscule interiors of the tooth while minimizing pain and discomfort for patients. Meet our doctors at Southwest Endodontics and find out why they are such valuable members of our team.
Dr. Sara Impaglia
Once part of a private practice in Sao Paulo, Brazil, Dr. Impaglia decided to expand her dental education and seek post-graduate work at the University of Illinois – Chicago College of Dentistry. While earning her Master of Science (MS) degree in Oral Sciences, she studied how bioactive agents can modify root dentin. After getting her MS, she continued to earn her Postdoctoral Endodontic Certification.
Today, she practices endodontics at Southwest Endodontics. Where she can speak with patients in any of the three languages in which she is fluent – Spanish, Portuguese, and English. She loves cooking, baking, and enjoying music outside her professional life.
Dr. Beth Ann Damas
Like Dr. Impaglia, Dr. Beth Ann Damas earned her MS at the University of Illinois College of Dentistry. In her graduation year, she showed her academic excellence by being only one of five students to earn simultaneous MS and DDS degrees.
After working as a dentist in private practice, Dr. Damas underwent her endodontic residency training at the University of Detroit Mercy, which she finished in 2010.
By 2015, Dr. Damas reached the highest academic level in endodontics when she earned her American Board of Endodontics Diplomate Certificate.
When not helping patients, Dr. Damas enjoys working on art projects, reading, and spending time with her family.
Dr. Donald A. Miller
Dr. Miller has an illustrious career that stretches across the country. He is a Diplomate of the American Board of Endodontics. Additionally, he has co-authored professional papers, contributed to a textbook on prosthodontics, and worked on the faculties of three dental schools.
Today, Dr. Miller is an invaluable endodontist with Southwest Endodontics. When not in the office, he enjoys vintage auto racing and photography.
Schedule Your Visit with Us When You Need an Endodontist Near New Lenox, IL
When you need an endodontist near New Lenox, IL, trust our team at Southwest Endodontics at our Orland Park location. We use the best tools in the endodontic field, such as the Gentlewave system and cone beam computer tomography, to deliver high-end care to our patients. Contact us today for exceptionally caring and professional endodontic care at our Orland Park site, minutes away from New Lenox.